Diversity, Equity and Inclusion (DEI)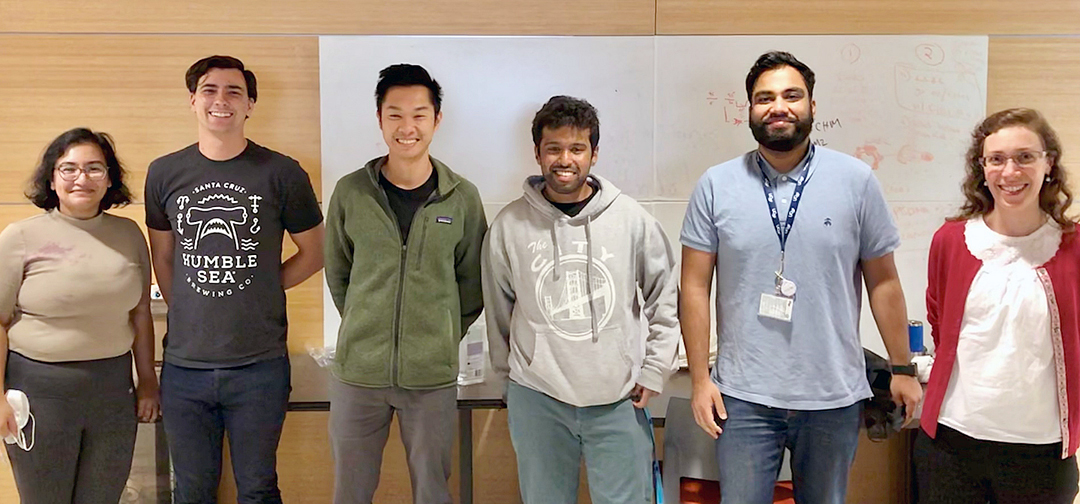 (Photo: Naznin Jahan, 5th Year Graduate Student, Huang Lab; Jackson Gardner, 4th Year Graduate Student; Debnath Lab; Tan Ngyuen, Postdoctoral Scholar, Debnath Lab ; Sumanth Gollapudi, Staff Research Assistant, Ohgami Lab; Kunwar Singh, Postdoctoral Scholar, Ohgami Lab; Arzu Ayhan; Visiting Scholar, Ohgami Lab)
Message from the Chairs
Dear UCSF Community and Friends, 
Thank you for visiting the Joint Diversity, Equity and Inclusion (DEI) Committee website for the Departments of Laboratory Medicine and Pathology.
We join the departments' DEI committee in its mission to build and nurture a climate that is supportive and inclusive for our students, trainees, staff, and faculty. 
We affirm our commitment to promote diversity in education, research and patient care. We aim to remove barriers to the recruitment, retention and advancement of talented department members who come from historically excluded populations. 
The DEI website provides information regarding diversity-related events, programs, and resources to support the members of our department and the community at large, please see tabs at bottom of page.   
We celebrate and honor diversity and look forward to our journey towards a more supportive and inclusive community. We hope this site reflects our values and aspirations.
Sincerely,
Clifford A. Lowell, MD, PhD (Professor & Chair of Laboratory Medicine)
Jayanta Debnath, MD (Professor & Chair of Pathology)
Committee Mission Statement
Our mission is to build a supportive climate for our students, trainees, staff, and faculty, and to promote diversity, equity, and inclusion in education, research, and patient care in the departments of Pathology and Laboratory Medicine.
Goals
Enhance recruitment and retention of diverse trainees, staff, and faculty.
Nurture a culture that is inclusive and supportive.
Promote DEI-related scholarly activities.
Share UCSF DEI-related educational resources with the departmental communities.
Contact Information
DEI Committee Co-chairs
Sara Bakhtary, MD
[email protected]
University of California San Francisco
Department of Laboratory Medicine
1825 4th Street
Box 4025
San Francisco, CA 94158
Raga Ramachandran, MD, PhD
[email protected]
University of California San Francisco
Department of Pathology
513 Parnassus Avenue
Box 0102
San Francisco, CA 94143