Awards
We acknowledge the accolades of our colleagues who are committed to advancing the diversity ideals of our department.
Departmental Awards
DEI Leadership Awards are awarded annually to one staff member and one faculty member in either the Department of Pathology or Laboratory Medicine to recognize a staff and a faculty member (colleague, team member, mentor, etc.) for excellence in DEI leadership and supporting inclusion.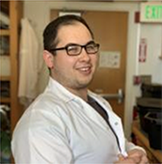 DEI Leadership Award for Staff (2022)
William Howell, BA
Assistant Specialist, Laboratory Medicine
Hilde Schjerven Lab
Will Howell is demonstrating all the qualities of DEI in his daily job. We have had a wide variety of URM and diverse trainees in our lab over the last years, and Will has been, and still is, a welcoming member who takes on training and welcoming of new trainees. He acts naturally with DEI values in daily life.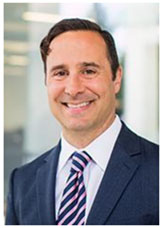 DEI Leadership Award for Faculty (2022)
Ronald Balassanian, MD
Professor, Anatomic Pathology
Dr. Balassanian has been mentoring students at the college, pre-med, and medical school level including URM staff members.  He helped change the culture at UCSF with regard to LGBTQ+ issues. Despite having an LGBTQ resource center, primarily for students, UCSF has never sponsored a unified or group presence at the SF Pride Parade, leaving it to individuals to join on their own. Through his position on the LGBTQ+ committee, he met with Chancellor Renee Navarro and explained the need to have representation at the parade from all the UCSF Deans and Vice Deans as well as UCSF Health administrators including the CEO.  He helped develop the UCSF Heath LGBTQ+ web page which went live in 2021, providing an online resource to access UCSF LGBTQ+ providers and allies for the first time: https://www.ucsfhealth.org/about/lgbtq-care
Through serving on the ASC Diversity Equity and Inclusion committee, he developed an online summer program for high school and college students from URM and disadvantaged backgrounds to learn about career opportunities in medicine and cytology. He also developed a new DEI award for best abstract to be presented at the ASC/ICC annual meeting in 2022. The award will be presented annually going forward.
 
Dr. Balassanian also serves as the head of the committee for developing the Department's Global Pathology strategic plan, and he has been involved in mentorship and collaboration for residents and faculty in low and middle income (LMIC) countries, including Tanzania, Peru, and Ethiopia.
Institutional Awards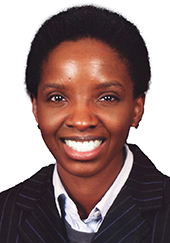 Dr. Carolyn Sangokoya has been selected as a 2021 Watson Scholar in the UCSF School of Medicine. This award from the SOM Dean's Diversity Fund is given to select faculty each year to support the recruitment and retention of faculty who share the university's commitment to diversity and our belief that we have the responsibility to care for underserved and vulnerable populations. Carolyn will receive funds to support her research program in stem cell biology as well as for continuing her campus-wide advocacy and mentoring efforts as a founding member of the UCSF Women Physician-Scientist Supergroup. January 2022 Spotlight by Women of UCSF Health - link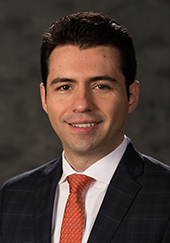 Dr. Roberto Ruiz-Cordero, a cytopathologist and one of our DEI Committee Members, was selected as a 2020 Watson Scholar in the UCSF School of Medicine. This award from the SOM Dean's DiversityFund is given to 8 faculty each year in support of academic pursuits to benefit underserved and vulnerable populations. Dr. Ruiz-Cordero will develop novel molecular workflows to improve cancer diagnostic disparities in Mexico in collaboration with the HDFCCC Global Cancer Program. Dr. Ruiz-Cordero's work is a wonderful example of how pathologists can meaningfully leverage molecular tools, which one might traditionally consider cost-prohibitive in low resource settings, to address healthcare disparities.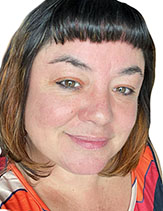 Sarah Bowman, the digital pathology manager and one of our DEI Committee Members, was awarded a UCSF Spot Award in 2020 for leading the administrative efforts for the implementation of Digital Pathology for the department, including the rapid implementation of many of the surgical pathology clusters to grant faculty the flexibility to work from home safely during the pandemic. Sarah also received in 2017 UCSF School of Medicine STAR Achievement Award for Exemplary Achievement to the Chancellor's Priorities and PRIDE Values. Sarah was nominated by Dr. Ron Balassanian for the award and selected by one of seven functional SOM Achievement Award Selection Committees. Sarah's contributions help UCSF maintain its position as a leading institution of higher education.