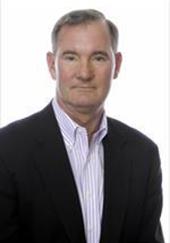 Clifford A. Lowell, MD, PhD
Professor and Chair
Laboratory Medicine
UCSF
Laboratory Medicine, Box 0100
505 Parnassus Avenue
San Francisco, CA 94143
United States
Other UCSF Organizational Association(s)
Immunology
Biomedical Sciences
Biological Sciences
Hematopoietic Malignancies
Research and Clinical Interests
Our laboratory studies signal transduction in innate immune cells using knockout mouse models. We have focused on tyrosine kinases, signaling adapter proteins and calcium sensors in neutrophils, macrophages and dendritic cells. Our major findings have illuminated the function of Src-family and Syk kinases in immune responses to various pathogens as well as in immune mediated diseases such as systemic lupus erythematosis and rheumatoid arthritis. We have also studied tyrosine phosphatases that down regulate these same signaling pathways, primarily in the setting of inflammatory diseases of the lung and skin. Future studies will involve studies of innate cells in inflammatory bowel disease models as well as during fungal infections, using genetically mutant mice. Overall, our goal is to elucidate how intracellular signaling pathways are affected in autoimmune and inflammatory diseases with the objective of providing more rational approaches to treatment of these conditions.
Selected Publications
Mayadas TN, Cullier XN, Lowell CA. (2014) The multifaceted nature of neutrophils. Annual Reviews in Pathology, 9:181-218.
Lamagna C, Hu Y, DeFranco AL, Lowell CA (2014) B Cell-specific loss of Lyn kinase leads to autoimmunity. J Immunol, 192:919-928.
Zhang H, Clemens RA, Liu F, Hu Y, Baba Y, Theodore P, Kurosaki T, Lowell CA (2014) The STIM1 calcium sensor is required for activation of the phagocyte oxidase during inflammation and host defense. Blood, 123:2238-2249.
Abram CL, Roberge GL, Pao LI, Neel BG, Lowell CA(2013) Distinct roles for neutrophils and dendritic cells in inflammation and autoimmunity in motheaten mice. Immunity. 38:489-501.
Lamagna C, Scapini P, Van Ziffle JA, DeFranco AL, Lowell CA (2013) Hyperactivated MyD88 signaling in dendritic cells, through specific deletion of Lyn kinase, causes severe autoimmunity and inflammation. Proc. Natl. Acad. Sci. 110:E3310-3320.
Awards
Leukemia/Lymphoma Society Scholar Award
Stewart Family Trust Scholar Award
American Society of Hematology Junior Faculty Scholar Award