Ron Balassanian and William Howell: Inaugural DEI Leadership Award Recipients
Dear all,
 
We are delighted to announce the recipients of our inaugural DEI Leadership Awards!  These will be awarded annually to one staff member and one faculty member in either the Department of Pathology or Laboratory Medicine.  
 
These awards are intended to provide everyone working in our Departments with the opportunity to recognize a staff and faculty member (colleague, team member, mentor, etc.) for excellence in DEI leadership and supporting inclusion.  Thank you to everybody who submitted nominations; these were anonymized and then voted on by the DEI Committee.  Select comments and details are included below. 
 
Congratulations to both of our recipients!:
Will Howell, Assistant Specialist in Lab Medicine (Schjerven Lab)
Dr. Ron Balassanian, Professor of Pathology
 
Sincerely,
Jay Debnath and Cliff Lowell
Raga Ramachandran and Sara Baktary
DEI Leadership Award for Staff
William Howell, BA
Assistant Specialist, Laboratory Medicine
Hilde Schjerven Lab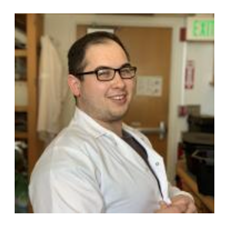 Will Howell is demonstrating all the qualities of DEI in his daily job. We have had a wide variety of URM and diverse trainees in our lab over the last years, and Will has been, and still is, a welcoming member who takes on training and welcoming of new trainees. He acts naturally with DEI values in daily life.
DEI Leadership Award for Faculty
Ronald Balassanian, MD
Professor, Anatomic Pathology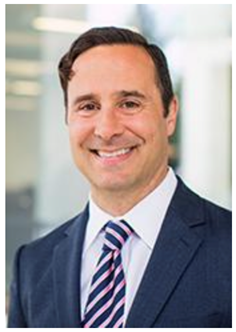 Dr. Balassanian has been mentoring students at the college, pre-med, and medical school level including URM staff members.  He helped change the culture at UCSF with regard to LGBTQ+ issues. Despite having an LGBTQ resource center, primarily for students, UCSF has never sponsored a unified or group presence at the SF Pride Parade, leaving it to individuals to join on their own. Through his position on the LGBTQ+ committee, he met with Chancellor Renee Navarro and explained the need to have representation at the parade from all the UCSF Deans and Vice Deans as well as UCSF Health administrators including the CEO.  He helped develop the UCSF Heath LGBTQ+ web page which went live in 2021, providing an online resource to access UCSF LGBTQ+ providers and allies for the first time: https://www.ucsfhealth.org/about/lgbtq-care.
 
Through serving on the ASC Diversity Equity and Inclusion committee, he developed an online summer program for high school and college students from URM and disadvantaged backgrounds to learn about career opportunities in medicine and cytology. He also developed a new DEI award for best abstract to be presented at the ASC/ICC annual meeting in 2022. The award will be presented annually going forward.
 
Dr. Balassanian also serves as the head of the committee for developing the Department's Global Pathology strategic plan, and he has been involved in mentorship and collaboration for residents and faculty in low and middle income (LMIC) countries, including Tanzania, Peru, and Ethiopia.