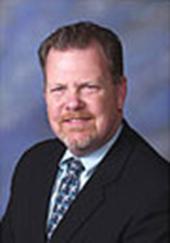 Timothy R. Hamill, MD
Professor Emeritus
Laboratory Medicine
Specialty Areas
Clinical Pathology
Hematopathology
Laboratory Administration
UCSF
Laboratory Medicine, Box 0134
185 Berry Street, Suite 290
San Franciscoc, CA 94143
United States
Hospital Affiliations
UCSF Mount Zion
UCSF Mission Bay
UCSF Parnassus Heights
Other UCSF Organizational Association(s)
UCSF Inpatient and Outpatient Point-of-Care testing laboratories
Research and Clinical Interests
Hematopathology, Laboratory administration, Test utilization and Laboratory Regulations.
Selected Publications
Perrier ND, Ituarte P, Morita E, Hamill T, Gielow R, Duh QY, Clark OH Parathyroid surgery: Separating promise from reality. J Clin Endocrinol Metab 2002 Mar;87(3):1024-9.
Astion ML, Shojania KG, Hamill TR, Kim S, Ng V. Classifying Laboratory Incident Reports to Identify Problems that Jeopardize Patient Safety. Am J Clin Pathol 2003;120:18-26.
Creating a clinical video –conferencing facility in a security constrained environment using open source AccessGrid software and consumer hardware. Terrazas E, Hamill TR, Wang W, Channing Rodgers RP. AMIA Annu Symp Proc. 2007 Oct 11:716-20.
Bowman C, Hamill T. Assuring quality in point-of-carte testing. Arch Pathol Lab Med. 2012 May;136(5):472-3.
Vidyarthi AR, Hamill T, Green AL, Rosenbluth G, Baron RB. Changing Resident Test Ordering Behavior: A Multilevel Intervention to Decrease Laboratory Utilization at an Academic Medical Center. Am J Med Qual. Jan 17 2014.
Awards
1999 UCSF Medical School Second Year Class Award for Distinction in Teaching in Laboratory Instruction
1999 UCSF Dept. of Laboratory Medicine Resident Teaching Award
2012 AACC Outstanding Speaker Award