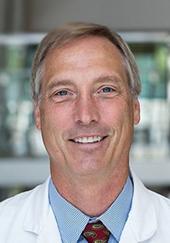 Philip J. Norris, MD
Adjunct Professor
Laboratory Medicine
Division
Vitalant Research Institute
Specialty Areas
Immunology
Infectious Diseases
Vitalant Research Institute
270 Masonic Avenue
San Francisco, CA 94118
United States
Hospital Affiliations
Zuckerberg San Francisco General Hospital
Other UCSF Organizational Association(s)
Clinical Professor
Department of Medicine
Division of Infectious Diseases
Associate Director
Director of Laboratory Science; VP Research and Scientific Programs
Vitalant Research Institute
Research and Clinical Interests
The Norris lab research interests focus on how the human immune system responds to viral infections and transfusion. Early efforts centered on defining how HIV-specific CD4+ T cells contribute to control of viral infection. A second area of interest has been defining the earliest events of viral infections through study of subjects with HIV, West Nile virus, and hepatitis viruses. More recent projects include understanding how blood transfusion affects the immune system and modulates immune responses in transfusion recipients, including the role extracellular vesicles play in immune modulation.
Selected Publications
Stacey AR*, Norris PJ* (3), Qin L, Haygreen EA, Taylor E, Heitman J, Lebedeva M, DeCamp A, Li D, Grove D, Self SG, Borrow P. Induction of a striking systemic cytokine cascade prior to peak viremia in acute HIV-1 infection, in contrast to more modest and delayed responses in acute hepatitis B and C virus infections. J Virol 83(8):3719-3733 (2009). *These authors contributed equally to this work.
Lanteri MC, O'Brien KM, Cameron MJ, Purtha WE, Lund JM, Owen RE, Heitman JW, Custer B, Hirschkorn DF, Tobler LH, Kiely N, Prince HE, Ndhlovu LC, Nixon DF, Kamel HT, Kelvin DJ, Busch MP, Rudensky AY, Diamond MS, Norris PJ. Regulatory T cells control the development of symptomatic West Nile virus infection. J Clin Invest 119(11):3266-77 (2009).
Jackman RP, Utter GH, Muench MO, Heitman JW, Munz MM, Jackman RW, Biswas HH, Rivers RM, Tobler LH, Busch MP, Norris PJ. Distinct roles of trauma and transfusion in induction of immune modulation post-injury. Transfusion 52(12):2533-50 (2012).
Jackman RP, Deng X, Bolgiano D, Lebedeva M, Heitman JW, Busch MP, Slichter S, Norris PJ. Low-level HLA antibodies do not predict platelet transfusion failure in TRAP study participants. Blood 121(16):3261-6 (2013).
Danesh A, Inglis HC, Jackman RP, Wu S, Deng X, Muench MO, Heitman JW, Norris PJ. Exosomes from RBC units bind to monocytes and induce pro-inflammatory cytokines, boosting T cell responses in vitro. Blood 123(5):687-96 (2014).
Awards
1985 National Merit Scholar
1985 California Scholarship Federation Award
1985 Bank of America Scholar's Award
1985 - 1989 James B. Black Award (Pacific Gas & Electric Co. 4 year scholarship)
1985 - 1989 University of California Alumni Association Scholar
1985 - 1989 University of California Chancellor's Scholar
1995 Letter of Commendation for Teaching Excellence, College of Physicians & Surgeons, Columbia University
1999 Chairman, P&S Class of 1995
2000 - 2005 Doris Duke Charitable Foundation Clinical Scientist Development Award