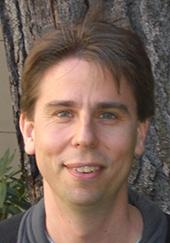 Bradley A. Stohr, MD
Associate Professor
Pathology
Specialty Areas
Surgical Pathology
Genitourinary Pathology
Head and Neck Pathology
Molecular Pathology of Cancer
UCSF
Pathology, Box 4066
1825 4th Street, Room M2371
San Francisco, CA 94143
United States
Hospital Affiliations
UCSF Mission Bay
UCSF Parnassus Heights
UCSF Mount Zion
Research and Clinical Interests
My primary clinical interest is the surgical and molecular pathology of urologic neoplasms. My translational work focuses on integrating traditional pathologic diagnostic categories with information derived from new molecular techniques. My basic research work addresses the function of the telomerase enzyme in human cells, with a particular focus on the development of new single cell assays for mapping enzyme activity in situ.
Selected Publications
Rudzinski ER, Lockwood CM, Stohr BA, Vargas SO, Sheridan R, Black JO, Rajaram V, Laetsch TW, Davis JL. 2018. Pan-Trk immunohistochemistry identifies NTRK rearrangements in pediatric mesenchymal tumors. Am J Surg Pathol 42:927-935.
Sirohi D, Vaske C, Sanborn Z, Smith SC, Don MD, Lindsey KG, Federman S, Vankalakunti M, Koo J, Bose S, Peralta-Venturina M, Ziffle JV, Grenert JP, Miller S, Chiu C, Amin MB, Simko JP, Stohr BA, Luthringer DJ. 2018. Polyoma virus-associated carcinomas of the urologic tract: a clinicopathologic and molecular study. Mod Pathol 31:1429-1441.
Leapman MS, Nguyen HG, Cowen JS, Xue L, Stohr B, Simko J, Cooperberg MR, Carroll PR. 2018. Comparing prognostic utility of a single-marker immunohistochemistry approach with commercial gene expression profiling following radical prostatectomy. Eur Urol 74:668-675.
Ravindranathan A, Cimini B, Diolaiti ME, Stohr BA. 2018. Preliminary development of an assay for detection of TERT expression, telomere length, and telomere elongation in single cells. PLoS One 13:e0206525.
Davis JL, Lockwood CM, Stohr B, Boecking C, Al-Ibraheemi A, DuBois SG, Vargas SO, Black JO, Cox MC, Luquette M, Turpin B, Szabo S, Laetsch TW, Albert CM, Parham DM, Hawkins DS, Rudzinski ER. 2018. Expanding the spectrum of pediatric NTRK-rearranged mesenchymal tumors. Am J Surg Pathol. In Press.
Awards
1996: Medical Scientist Training Program Fellowship
2005: American Cancer Society Postdoctoral Fellowship
2009: Mentored Clinical Scientist Development Award (K08)
2010: UCSF Program for Breakthrough Biomedical Research New Frontier Research Award
2015: American Cancer Society Research Scholar Grant
2017: Stuart Lindsay Endowed Professorship in Experimental Pathology III
2018: UCSF Pathology Resident/Fellow Teaching Award
2018: Medical School Bridges Curriculum Foundations 1 and 2 Teaching Award for Excellence in Small Group Instruction
2018: The Haile T. Debas Academy of Medical Educators Excellence in Teaching Award