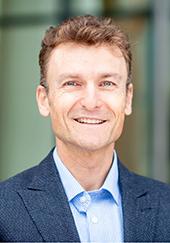 Andrew E. Horvai, MD, PhD
Clinical Professor
Pathology
Specialty Areas
Surgical Pathology
Bone and Soft Tissue Pathology
Genitourinary Pathology
Head and Neck Pathology
UCSF
Pathology, Box 4066
1825 4th Street, Room M2354
San Francisco, CA 94143
United States
Hospital Affiliations
UCSF Mission Bay
UCSF Parnassus Heights
UCSF Mount Zion
Research and Clinical Interests
My clinical activities include diagnostic surgical pathology (with special interest in bone and soft tissue pathology). My research focuses on the molecular pathogenesis of sarcomas as well as development of new diagnostic and prognostic tools in these rare tumors.
Selected Publications
Pekmezci M, Cuevas-Ocampo AK, Perry A, Horvai AE. Significance of H3K27me3 loss in the diagnosis of malignant peripheral nerve sheath tumors. Mod Pathol. 2017 Dec;30(12):1710-1719.
Horvai A, Dashti NK, Rubin BP, Kilpatrick SE, Rudzinski ER, Lopez-Terrada D, Hubley MB, Davis JL, Fritchie K. Genetic and molecular reappraisal of spindle cell adamantinoma of bone reveals a small subset of misclassified intraosseous synovial sarcoma. Mod Pathol. 2019 Feb;32(2):231-241.
Cho, S-J, Horvai AE. Chondro-osseous lesions of soft tissue. Surgical Pathology Clinics 2015; 8:419-44.
Horvai, A. Bone and Soft Tissue. Kumar V, Abbas AK, Aster JC. Robbins and Cotran Pathologic Basis of Disease, 9th Edition. Elsevier. 2014.
Horvai AE (Editor). Bone and Soft Tissue Pathology; a volume in the High Yield Pathology Series.. Elsevier 2012.