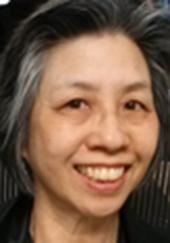 Valerie L. Ng, MD, PhD
Professor of Clinical Laboratory Medicine Emeritus
Laboratory Medicine
c/o Clinical Laboratory
AHS/HH
1411 East 31st Street
Oakland, CA 94602
United States
Phone: (510) 437-4671
Fax: (510) 437-5045
Research and Clinical Interests
Clinical Laboratory Medicine, clinical coagulation, laboratory hematology, laboratory management
Selected Publications
Ng VL. Utilization Management in the Core Lab. Clinica Chimica Acta 2014;427;154-7.
Ng VL. Point-of-Care Glucose Meter Testing in 2014: Infection Prevention and Regulatory Challenges. JPOCT 2014;13(3):84-7.
Frazee BW, Enriquez K, Ng V, Alter H. Abnormal urinalysis results are common, regardless of specimen collection technique, in women without urinary tract infections. J Emergency Medicine 2015; 48(6):706-11.
Greninger A, Chorny I, Knowles S, Ng V, Chaturvedi V. Draft genome Sequences of the four NDM-1 producing Klebsiella pneumoniae strains from a healthcare facility in Northern California. GenomeA (genome announcements) 2015;3(3):421-15.
Awards
2011: Physician of the Year, Alameda County Medical Center
2013: Semi-finalist, "Teaching Value and Choosing Wisely" competition, Costs of Care, American Board of Internal Medicine Foundation
2013: Outstanding speaker award, AACC
2014: Outstanding Contributions to Clinical Chemistry in Education, AACC No. California Section