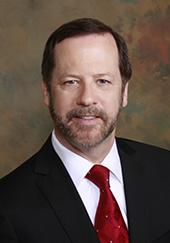 Theodore W. Kurtz, MD
Professor and Vice Chair of Laboratory Medicine, Chief of Clinical Chemistry
Laboratory Medicine
UCSF
Laboratory Medicine, Box 0134
185 Berry Street, Suite 290
San Francisco, CA 94143
United States
Other UCSF Organizational Association(s)
Cardiovascular Research Institute
Program in Human Genetics
Research and Clinical Interests
Primary scientific interest: Mechanisms, prevention, and treatment of NaCl-dependent hypertension. Current focus is on: 1) development, and testing of large-scale mathematical models of integrative physiology to probe mechanistic hypotheses for the pathogenesis of NaCl-dependent hypertension; 2) use of inorganic nitrate for the prevention of NaCl-induced hypertension; 3) development and use of methods for continuous, beat to beat, measurements of cardiac output and arterial pressure to investigate hemodynamic mechanisms mediating the initiation and maintenance of salt-induced forms of experimental hypertension.
Selected Publications
Kurtz TW, DiCarlo SE, Morris RC. Logical issues with the pressure natriuresis theory of chronic hypertension. American Journal of Hypertension. 2016;29(12):1325-1331.
Kurtz TW, DiCarlo SE, Pravenec M, Morris RC Jr. The American Heart Association Scientific Statement on salt sensitivity of blood pressure: Prompting consideration of alternative conceptual frameworks for the pathogenesis of salt sensitivity? Journal of Hypertension. 2017;35(11):2214-2225.
Kurtz TW, DiCarlo SE, Pravenec M, Morris RC, Jr. The pivotal role of renal vasodysfunction in salt sensitivity and the initiation of salt-induced hypertension. Current Opinion in Nephrology and Hypertension. 2018; 27(2):83-92.
Kurtz TW, DiCarlo SE, Pravenec M, Jezek F, Silar, J, Kofranek J, Morris RC, Jr. Testing computer models predicting human responses to a high salt diet: Implications for understanding mechanisms of salt sensitive hypertension. Hypertension. 2018; 72(6):1407-1416.
Morris RC, Pravenec M. Silhavy J, DiCarlo SE, Kurtz TW. Small amounts of inorganic nitrate or beetroot provide substantial protection from salt-induced increases in blood pressure. Hypertension. 2019; epub ahead of print.
Awards
President, The American Society of Hypertension 2000-2002
American Heart Association Novartis Award for Hypertension Research
International Okamoto Award for Basic Research in Vascular Diseases