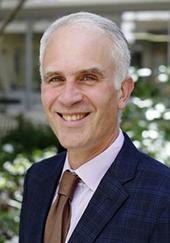 Thaddeus W. Mully, MD
Professor
Pathology
UCSF
Pathology, Box 1790
1701 Divisadero Street, Suite 280
San Francisco, CA 94143
United States
Research and Clinical Interests
After receiving my degree in biology from Amherst College in 1990, I graduated from the University of Massachusetts Medical School in 1995. During my medical school training, I became fascinated by pathology both conceptually, as the understanding of disease processes forms the foundation of medicine, but also practically, as the recognition of these disease processes directly affected patient care. My pathology residency began at Yale University in 1995 and concluded at UCSF in 2000. At UCSF I had my first sustained exposure to Dermatopathology under Drs. LeBoit and McCalmont. I knew that I had found my niche in pathology.
I did my dermatopathology fellowship at New York University during the 2000-1 academic year under the direction of Dr. Hideko Kamino. Upon completion of my fellowship, I became a member of the Dermatopathology faculty at NYU. In 2005, I left NYU and joined the Dermatopathology section at the University of Pittsburgh. Subsequently in 2006, I became a member of a large private practice in Cambridge, Massachusetts. At all three positions, I remained actively involved in resident and fellow teaching, which I find a pleasure and a privilege.
Having returned to UCSF with a great variety of experience, I look forward to providing excellence in diagnostic dermatopathology.
Selected Publications
Whalen JG, Mully TW, English JC 3rd. Spontaneous Citrobacter freundii infection in an immunocompetent patient. Arch Dermatol. 2007;143(1):124-5.
Arida M, English JC 3rd, Mully TW. Giant clear-cell acanthoma with keratoacanthoma-like changes: a case report. Dermatol Online J. 2006;12(4):11.
Mully TW, Tam S, Kamino H: Morthologic spectrum of halo nevi including dysplastic changes: A study of 103 cases. Journal of Investigative Dermatology 2003; 121(1). Abstract. Society for Investigative Dermatology 64th Annual Meeting, Miami FL, May 2003.
Kimay-Asadi A, Jih MH, Began DM, Mully TW, Shupack JL, Kamino H. A 63 year old man with chronic penile ulcers. Arch Dermatol. 2003;139(12):1647-52.
Mully TW, Leitenberg D, Smith B: Immunophenotype and genotype analysis of circulating lymphocytes in 70 patients with cutaneous T-cell lymphoma and correlation with clinical status. Blood 1996; Supplement to vol 88(10): 1514. Abstract American Society of Hemotology 38th Annual Meeting, Orlando FL Dec 1996.