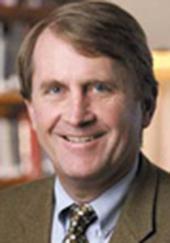 Michael P. Busch, MD, PhD
Adjunct Professor, Dept of Laboratory Medicine, UCSF; Director, Vitalant Research Institute; Senior Vice President, Research and Scientific Affairs, Vitalant Research Institute
Laboratory Medicine
Division
Vitalant Research Institute
Vitalant Research Institute
270 Masonic Avenue
San Francisco, CA 94118
United States
Phone: (415) 749-6615
Mobile: (415) 407-2328
Fax: (415) 775-3859
Other UCSF Organizational Association(s)
Member
AIDS Research Institute (ARI): Basic Science Committee
Steering Committee; Executive Council
Affiliated faculty member
UCSF / UCB Institute for Global Health
UCSF GI Liver Center
Center for AIDS Research (CFAR)
Research and Clinical Interests
I direct a large, extramurally-funded research program, a division of the 2nd-largest blood donor collection/distribution program in the US, focused on blood safety and transfusion medicine: detection, natural history and pathogenesis of infectious/non-infectious diseases (e.g., HIV, HBV, HCV, parvo B19, Chagas' disease, dengue) and other complications (transfusion-related acute lung injury, TRALI; microchimerism).
Selected Publications
Lanteri MC, Lee TH, Wen L, Kaidarova Z, Bravo MD, Kiely NE, Kamel HT, Tobler LH, Norris PJ, Busch MP. West Nile virus nucleic acid persistence in whole blood months after clearance in plasma: implication for transfusion and transplantation safety. Transfusion 2014 Dec;54(12):3232-41 (accepted 5/15/2014). Epub 2014 Jun 26, PMID: 24965017, PMCID: PMC4268370, doi: 10.1111/trf.12764.
Levin AE, Williamson PC, Erwin JL, Cyrus S, Bloch EM, Shaz BH, Kessler D, Telford SR 3rd, Krause PJ, Wormser GP, Ni X, Wang H, Krueger NX, Caglioti S, Busch MP. Determination of Babesia microti seroprevalence in blood donor populations using an investigational enzyme immunoassay. Transfusion 2014 Sep;54(9):2237-44 (accepted 5/19/2014). Epub 2014 Jul 4, PMID: 24995863, PMCID: PMC4163072doi: 10.1111/trf.12763.
Landay A, Golub ET, Desai S, Zhang J, Winkelman V, Anastos K, Durkin H, Young M, Villacres MC, Greenblatt RM, Norris PJ, Busch MP for the Women's Interagency HIV Study. HIV RNA Levels in Plasma and Cervical Vaginal Lavage Fluid in Elite Controllers and HAART Recipients. AIDS. 2014 Mar 13;28(5):739-43 (accepted 11/11/2013). Epub 2013 Dec 10, PMID: 24326356, doi: 10.1097/QAD.0000000000000150.
Keating SM, Heitman JD, Wu S, Deng X, Stramer SL, Kuhns MC, Mullen C, Norris PJ, Busch MP. Cytokine and Chemokine Responses in the Acute Phase of Hepatitis B Virus Replication in Naive and Previously Vaccinated Blood and Plasma Donors. J Infect Dis 2014 Mar;209(6):845-54 (accepted 9/6/2013). Epub 2013 Oct 24, PMID: 24158960, doi: 10.1093/infdis/jit563.
Busch MP, Ness PM. First "themed issue" of TRANSFUSION on thirty years of progress in blood safety since recognition of transfusion-associated AIDS. Transfusion. 2013 Oct;53(10):2120-2121 (accepted 2013). Epub 2013 Oct 4, PMID: 24099339, doi: 10.1111/trf.12442.
Awards
2005 President's Award, Society for the Advancement of Blood Management
2005 Emily Cooley Award, American Association of Blood Banks
2007 Visiting Professor, Rita & Taft Schreiber Lecture, Cedars-Sinai Medical Center, Los Angeles
2000 inaugural Karen Williams Memorial Lecturer, South Central Association of Blood Banks