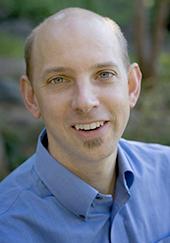 Matthew Krummel, PhD
Professor
Pathology
UCSF
Pathology, Box 0511
513 Parnassus Avenue, Room HSW-512
San Francisco, CA 94143
United States
Research and Clinical Interests
Our research projects are aimed at understanding the molecular and cellular regulation of lymphocyte activation. We use real-time microscopic methods to image the dynamic movement of lymphocyte receptors during antigen recognition. We also design, build, and exploit emerging tools to study how collections of immune cells cooperate and are regulated in the lung during asthma and damage and in immunoevasive tumors.
Selected Publications
Nussbaum, J.C., Van Dyken, S.J., von Moltke, J., Cheng, L.E., Mohapatra, A., Molofsky, A.B., Thornton, E.E., Krummel, M.F., Chawla, A., Liang, H.E., Locksley, R.M. 2013. Type 2 innate lymphoid cells control eosinophil homeostasis. Nature. 2013 Oct 10;502(7470):245-248. doi: 10.1038/nature12526.
Jacobelli, J., Estin Matthews, M., Chen, S., Krummel, M.F. 2013. Activated T Cell Trans-Endothelial Migration Relies on Myosin-IIA Contractility for Squeezing the Cell Nucleus through Endothelial Cell Barriers.PLoS One. 2013 Sep 19;8(9):e75151. doi: 10.1371/journal.pone.0075151.
Gérard, A., Khan, O., Beemiller, P., Oswald, E., Hu, J., Matloubian, M., Krummel, M.F. 2013. Secondary T cell-T cell synaptic interactions drive the differentiation of protective CD8+ T cells. Nat Immunol. 2013 Mar 10. doi: 10.1038/ni.2547.
Gérard, A., Beemiller, P., Friedman, R.S., Jacobelli, J., Krummel, M.F. 2013. Evolving immune circuits are generated by flexible, motile, and sequential immunological synapses. Immunol Rev. 2013 Jan;251(1):80-96. doi: 10.1111/imr.12021.
Cheng, L.E., Hartmann, K., Roers, A., Krummel, M.F., Locksley, R.M. 2013. Perivascular Mast Cells Dynamically Probe Cutaneous Blood Vessels to Capture Immunoglobulin E. Immunity. Jan 24;38(1):166-75. doi: 10.1016/j.immuni.2012.09.022. Epub 2013 Jan 3.
Awards
2009-2012: Fellow of the American Asthma Foundation
2005-2010: Leukemia and Lymphoma Foundation, Career Award
2004-2007: Investigator Award, Cancer Research Institute.