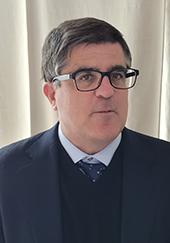 Mark Seielstad, PhD
Professor
Laboratory Medicine
UCSF
Laboratory Medicine, Box 0794
513 Parnassus Avenue, Room 965H
San Francisco, CA 94143-0794
United States
Other UCSF Organizational Association(s)
Institute for Human Genetics
Department of Epidemiology and Biostatistics
Biological and Medical Informatics Graduate Program
Research and Clinical Interests
Research in my lab straddles genetic epidemiology and population/anthropological genetics. The main goal is to identify human genetic variation altering the risk of complex human diseases involving immunity (e.g., autoimmunity and susceptibility to infectious diseases) and metabolism (e.g., type 2 diabetes). This puts an emphasis on genomic technologies such as genome-wide SNP genotyping, and next-generation sequencing to reveal and characterize polymorphisms in whole exome and whole genome data. Much of this work is carried out in geographically diverse human populations, which are also the subject of anthropological investigations that seek to characterize the global distribution of genetic variation. A particular emphasis is placed on sequencing and coalescence analysis of the Y chromosome and mtDNA, as well as cultural practices that alter demographic and selective regimes acting on the sex-specific lineages of these two DNA molecules.
Selected Publications
Plenge RM*, Seielstad M*, Padyukov L, Lee AT, Remmers EF, Ding B, Liew A, Khalili MSH, Chandrasekaran A, Davies LRL, Li W, Tan AKS, Bonnard C, Ong RTH, Thalamuthu A, Pettersson S, Liu C, Tian C, Chen WV, Carulli JP, Altshuler D, Alfredsson L, Criswell LA, Amos CI, Seldin MF, Kastner DL, Klareskog L, Gregersen PK. Genome-wide association study in rheumatoid arthritis identifies TRAF1-C5 as a new susceptibility locus (2007). The New England Journal of Medicine 357:1199-209. *Equal contributions
Davila S, Hibberd ML, Dass RH, Wong HEE, Sahiratmadja E, Bonnard C, Alisjahbana B, Szeszko JS, Balabanova Y, Drobniewski F , van Crevel R, van de Vosse E, Nejentsev S, Ottenhoff THM, Seielstad M(2008) Genetic Association and Expression Studies Indicate a Role of Toll-Like Receptor 8 in Pulmonary Tuberculosis. PLoS Genetics 4:e1000218.
**HUGO Pan-Asian SNP Consortium, Abdulla MA, Ahmed I, Assawamakin A, Bhak J, Brahmachari SK, Calacal GC, Chaurasia A, Chen CH, Chen J, Chen YT, Chu J, Cutiongco-de la Paz EM, De Ungria MC, Delfin FC, Edo J, Fuchareon S, Ghang H, Gojobori T, Han J, Ho SF, Hoh BP, Huang W, Inoko H, Jha P, Jinam TA, Jin L, Jung J, Kangwanpong D, Kampuansai J, Kennedy GC, Khurana P, Kim HL, Kim K, Kim S, Kim WY, Kimm K, Kimura R, Koike T, Kulawonganunchai S, Kumar V, Lai PS, Lee JY, Lee S, Liu ET, Majumder PP, Mandapati KK, Marzuki S, Mitchell W, Mukerji M, Naritomi K, Ngamphiw C, Niikawa N, Nishida N, Oh B, Oh S, Ohashi J, Oka A, Ong R, Padilla CD, Palittapongarnpim P, Perdigon HB, Phipps ME, Png E, Sakaki Y, Salvador JM, Sandraling Y, Scaria V, Seielstad** M, Sidek MR, Sinha A, Srikummool M, Sudoyo H, Sugano S, Suryadi H, Suzuki Y, Tabbada KA, Tan A, Tokunaga K, Tongsima S, Villamor LP, Wang E, Wang Y, Wang H, Wu JY, Xiao H, Xu S, Yang JO, Shugart YY, Yoo HS, Yuan W, Zhao G, Zilfalil BA; Indian Genome Variation Consortium. (2009) Mapping human genetic diversity in Asia. Science. 326:1541-5. ** corresponding author
McGovern DP, Gardet A, Törkvist L, Goyette P, Essers J, Taylor KD, Neale BM, Ong RT, Lagacé C, Li C, Green T, Stevens CR, Beauchamp C, Fleshner PR, Carlson M, D'Amato M, Halfvarson J, Hibberd ML, Lördal M, Padyukov L, Andriulli A, Colombo E, Latiano A, Palmieri O, Bernard EJ, Deslandres C, Hommes DW, de Jong DJ, Stokkers PC, Weersma RK; NIDDK IBD Genetics Consortium, Sharma Y, Silverberg MS, Cho JH, Wu J, Roeder K, Brant SR, Schumm LP, Duerr RH, Dubinsky MC, Glazer NL, Haritunians T, Ippoliti A, Melmed GY, Siscovick DS, Vasiliauskas EA, Targan SR, Annese V, Wijmenga C, Pettersson S, Rotter JI, Xavier RJ, Daly MJ, Rioux JD, Seielstad** M. (2010) Genome-wide association identifies multiple ulcerative colitis susceptibility loci. Nat Genet. 42:332-7.
Awards
1992-1993: National Institutes of Health Genetics Trainee, Harvard University
1993-1996: National Science Foundation Predoctoral Fellow
2000: National Research Service Award, National Institute of General Medical Sciences (F32 GM20425-01) (declined)
2000-2002: Principal Investigator, Research Career Award, U.S. National Human Genome Research Institute (K22 HG00053-01; US$1,047,678)
2019-20: Fulbright Fellow (Taiwan) Senior Scholar
2020: American Association for the Advancement of Science (AAAS) Honorary Fellow
2021: Sigma Xi Elected Member at-large
2022-2023: Jefferson Science Fellow (Nat. Acad. Sci.) USAID