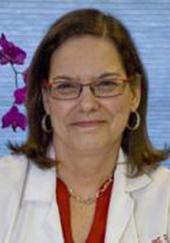 Lynn Pulliam, MS, PhD
Professor in Residence, Chief, Microbiology (VAMC)
Laboratory Medicine
UCSF
SFVAHCS 113A
4150 Clement Street
San Francisco, CA 94121
United States
Hospital Affiliations
San Francisco VA Health Care System
Research and Clinical Interests
My laboratory is interested in neuroinflammation and HIV dementia. We have focused on monocyte/macrophage (M/Mf) activation in HIV infection, markers of disease progression and the effect on neural cell function for over two decades. We have used HIV positive patient M/Mf and gene expression microarrays to develop a phenotype predictive of HIV cognitive impairment. This phenotype correlates with peripheral monocyte activation. Other studies include looking at monocyte-derived miRNAs within exosomes as facilitators of endothelial and neural cell dysfunction. New studies include isolation from blood of neuron-derived exosomes that carry protein and RNA targets that can analyze the health of the neuron in "real time" and distinguish cognitive impairment from normal cognition in HIV positive individuals. These targets are different in men and women showing mechanistic differences between genders which may translate to therapeutic modifications for cognitive impairment.
Selected Publications
Sun B, Abadjian L, Rempel H, Monto A, Pulliam L. Differential cognitive impairment in HCV coinfected men with controlled HIV compared to HCV monoinfection. J Acquir Immune Defic Syndr 62:190-6, 2013.
Rempel H, Sun B, Calsoing C, Abadjian L, Monto A, Pulliam L. Monocyte activation in HIV / HCV coinfection correlates with cognitive impairment. PlosOne e55776, 2013.
Pulliam L. Cognitive consequences of a sustained monocyte type 1 IFN response in HIV infection. Current HIV Research 12:77-84, 2014.
Gupta, A and L. Pulliam. Exosomes as mediators of neuroinflammation. J Neuroinflamm 11: 2014.
Pulliam L, Calosing C, Sun B, Grunfeld C, Rempel H. Monocyteactivation from interferon –alpha in HIV infection increases acetylated LDL uptake and ROS production. I Interferon Cyt Res 10:822-828, 2014.
Awards
Outstanding Women in Neuroscience Lectureship, ISNV 2009
President, International Society for Neurovirology – 2010-2012
Prize in NeuroVirology, Drexel University College of Medicine 2017