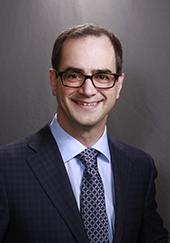 Kirk D. Jones, MD
Clinical Professor
Pathology
Division
Surgical Pathology
Cytopathology
Specialty Areas
Surgical Pathology
Cytopathology
Pulmonary Pathology
Head and Neck Pathology
Thoracic Pathology
UCSF
Pathology, Box 0102
505 Parnassus Avenue, Room M-565
San Francisco, CA 94143
United States
Research and Clinical Interests
My interests are primarily in pulmonary pathology. I work closely with the interstitial lung disease program, the lung transplant service, and the division of thoracic oncology, and interpret the majority of the lung biopsies. I am involved predominantly in clinical translational research involving pulmonary disease.
Selected Publications
Jones KD. Unclassifiable interstitial lung disease: a pathologist's perspective. Eur Respir Rev. 2018 Feb 28; 27(147). PMID: 29491037.
Wang P, Jones KD, Urisman A, Elicker BM, Urbania T, Johannson KA, Assayag D, Lee J, Wolters PJ, Collard HR, Koth LL. Pathologic Findings and Prognosis in a Large Prospective Cohort of Chronic Hypersensitivity Pneumonitis. Chest. 2017 Sep; 152(3): 502-509. PMID: 28223152.
Watkin LB, Jessen B, Wiszniewski W, Vece TJ, Jan M, Sha Y, Thamsen M, Santos-Cortez RL, Lee K, Gambin T, Forbes LR, Law CS, Stray-Pedersen A, Cheng MH, Mace EM, Anderson MS, Liu D, Tang LF, Nicholas SK, Nahmod K, Makedonas G, Canter DL, Kwok PY, Hicks J, Jones KD, Penney S, Jhangiani SN, Rosenblum MD, Dell SD, Waterfield MR, Papa FR, Muzny DM, Zaitlen N, Leal SM, Gonzaga-Jauregui C; Baylor-Hopkins Center for Mendelian Genomics, Boerwinkle E, Eissa NT, Gibbs RA, Lupski JR, Orange JS, Shum AK. COPA mutations impair ER-Golgi transport and cause hereditary autoimmune-mediated lung disease and arthritis. Nat Genet. 2015 Jun; 47(6): 654-60. PMID: 25894502.
Urisman A, Jones KD. Pulmonary pathology in connective tissue disease. Semin Respir Crit Care Med. 2014 Apr; 5(2): 201-12. PMID: 24668535.
Barcia SM, Kukreja J, Jones KD. Pulmonary interstitial emphysema in adults: a clinicopathologic study of 53 lung explants. Am J Surg Pathol. 2014 Mar; 38(3): 339-45. PMID: 24525504.