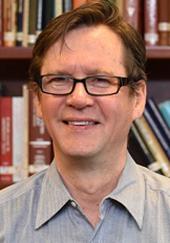 Eric L. Delwart, PhD
Professor Adjunct
Laboratory Medicine
Division
Vitalant Research Institute
Specialty Areas
Viral discovery and evolution
Vitalant Research Institute
270 Masonic Avenue
San Francisco, CA 94118
United States
Research and Clinical Interests
Genomic evolution of blood borne viruses (HIV, HCV, HBV, and WNV). Viral discovery from human and animal samples using next generation sequencing. Bioinformatics detection of highly divergent viral sequences. Association studies of new viruses with diseases.
Selected Publications
Li L, Deng X, Mee ET, Collot-Teixeira S, Anderson R, Schepelmann S, Minor PD, Delwart E. Comparing viral metagenomics methods using a highly multiplexed human viral pathogens reagent. J Virol Methods. 2014 Dec 11;213C:139-146. doi: 10.1016/j.jviromet.2014.12.002. PubMed PMID: 25497414.
Deng X, Naccache SN, Ng T, Federman S, Li L, Chiu CY, Delwart EL. An ensemble strategy that significantly improves de novo assembly of microbial genomes from metagenomic next-generation sequencing data. Nucleic Acids Res. 2015 Jan 13. pii: gkv002. PubMed PMID: 25586223.
Ng TF, Chen LF, Zhou Y, Shapiro B, Stiller M, Heintzman PD, Varsani A, Kondov NO, Wong W, Deng X, Andrews TD, Moorman BJ, Meulendyk T, MacKay G, Gilbertson RL, Delwart E. Preservation of viral genomes in 700-y-old caribou feces from a subarctic ice patch. Proc Natl Acad Sci U S A. 2014 Nov 25;111(47):16842-7. doi: 10.1073/pnas.1410429111. Epub 2014 Oct 27. PubMed PMID: 25349412; PubMed Central PMCID: PMC4250163.
Phan TG, Sdiri-Loulizi K, Aouni M, Ambert-Balay K, Pothier P, Deng X, Delwart E. New parvovirus in child with unexplained diarrhea, Tunisia. Emerg Infect Dis. 2014 Nov;20(11):1911-3. doi: 10.3201/eid2011.140428. PubMed PMID: 25340816; PubMed Central PMCID: PMC4214302.
Zhang W, Li L, Deng X, Kapusinszky B, Delwart E. What is for dinner? Viral metagenomics of US store bought beef, pork, and chicken. Virology. 2014 Nov;468-470:303-10. doi: 10.1016/j.virol.2014.08.025. Epub 2014 Sep 16. PubMed PMID: 25217712; PubMed Central PMCID: PMC4252299.