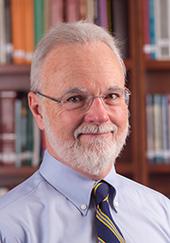 Edward L. Murphy, MD, MPH
Professor Emeritus
Laboratory Medicine
Division
Transfusion Medicine
Vitalant Research Institute
Vitalant Research Institute
270 Masonic Avenue
San Francisco, CA 94118
United States
Other UCSF Organizational Association(s)
Vitalant Research Institute (affiliate)
UCSF Department of Epidemiology & Biostatistics
UCSF Cancer Center
UCSF Global Health Sciences
Research and Clinical Interests
Epidemiology of transfusion-transmitted pathogens including human T-lymphotropic virus types 1 and 2 (HTLV-1 and -2), HIV, hepatitis B and C viruses, West Nile virus and Chagas disease.
Health outcomes associated with blood transfusion, including studies of blood donors and transfusion recipients.
Research and training in international transfusion safety.
Selected Publications
de Almeida-Neto C, Sabino ES, Liu J, Blatyta PF, Mendrone A, Salles NA, Ledo SC, Wright DJ, Basques FV, Ferreira JE, Busch MP, Murphy EL. Prevalence of serologic markers for hepatitis B and C viruses in Brazilian blood donors and incidence and residual risk of transfusion transmission of hepatitis C virus. Transfusion 2013;53:827-834.
Carneiro-Proietti AB, Sabino EC, Leão S, Salles NA, Loureiro P, Sarr M, Wright D, Busch M, Proietti FA, Murphy EL for The NHLBI Retrovirus Epidemiology Donor Study-II International Component. Human T-Lymphotropic Virus Type 1 and Type 2 Seroprevalence, Incidence, and Residual Transfusion Risk Among Blood Donors in Brazil During 2007-2009. AIDS Res Hum Retroviruses 2012;28:1265-1272.
Sabino EC, Ribeiro AL, Salemi VMC, Di Lorenzo Oliveira C, Antunes AP, Menezes MM, Ianni BM, Nastari L, Fernandes F, Patavion GM, Sachdev V, Capuani L, de Almeida-Neto C, Carrick DM, Wright D, Kavounis K, Goncalez TT, Carneiro-Proietti AB, Custer B, Busch MP, Murphy EL. Ten-year incidence of Chagas cardiomyopathy among asymptomatic Trypanosoma cruzi-seropositive former blood donors. Circulation 2013;127(10):1105-15.
Murphy EL, Kwaan N, Looney MR, Gajic O, Hubmayr RD, Gropper MA, Koenigsberg M, Wilson G, Matthay M, Bacchetti P, Toy P and the TRALI Study Group. Risk factors and outcomes in transfusion-associated circulatory overload (TACO). Am J Med 2013;126:357.e29-38.
Murphy EL, McFarland W, Lefrere, JJ. Teaching transfusion medicine research methods in the developing world. (editorial) Transfusion 2009;49:1532.
Awards
1970 Westinghouse scholarship
1980 University of California Graduate Fellowship
1984 1984 Chateaubriand prize of the French Government
1984 International Agency for Cancer Research Fellowship (declined)
1988 FDA Commissioner's Special Citation
1989 Charles E. Culpeper Foundation Medical Scholar
1995 Fulbright Scholarship
1995 NIH Fogarty Senior International Fellowship
1997 Japan Society for the Promotion of Science Travel Fellowship
2001 UCSF Positive Health Program Distinguished Service Award
2003 Diwan Award, International Conference on Human Retrovirology
2013 Dale McFarlin Prize, International Retrovirology Association
2014 President's Award, AABB (American Associatioon of Blood Banks)