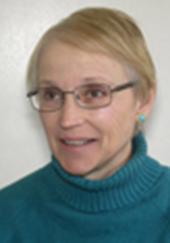 Constance M. John, RPh, PhD
Adjunct Professor
Laboratory Medicine
Specialty Areas
Bacterial endotoxin and innate immunity
Mass Spectrometry
Galectin-3 biology
Sertoli cell/testicular biology.
UCSF
SFVAHCS, Dept. 111W1
4150 Clement Street
San Francisco, CA 94121
United States
Research and Clinical Interests
My research interests include: (1) understanding the interaction of bacterial LPS and LOS with the innate and adaptive immune system towards development of adjuvants, immunomodulatory agents, antibiotics, and vaccines; (2) manipulating innate immune reactions in treatment of neurotrauma and stroke; (3) therapeutic and diagnostic applications of human Sertoli and other testicular cells; (4) targeting galectin-3 and other galectins for treatment of cancer and organ fibrosis.
Selected Publications
Stephenson H.N., John C.M., Naz N. Gundogdu O., Dorrell N., Wren B.W., Jarvis G.A., Bajaj-Elliott M., Campylobacter jejuni Lipooligosaccharide Sialylation, Phosphorylation and Amide/Ester Linkage Modifications Fine-tune Human Toll-Like Receptor 4 (TLR4) Activation, J. Biol. Chem. 288:19661-72, 2013.
Bingham, D., John, C. M., Levin, J., Panter S., Jarvis G. A. Post-injury Conditioning with Lipopolysaccharide or Lipooligosaccharide Reduces Inflammation in the Brain. 2013. J. Neuroimmunol., 256:28-37, 2013.
John C.M., Liu M., Phillips N.J., Yang Z., Funk C.R., Zimmerman L.I., Griffiss J.M., Stein D.C., and Jarvis G.A. Lack of lipid A pryophosphorylation and of functional Lpt A reduce inflammation by Neisseria commensals, Infect. Immun. 80:4014-26, 2012.
Mirandola L., Y. Yuefei, K. Chui, M. R. Jenkins, E. Cobos, C. M. John, and M. Chiriva-Internati. Galectin-3C inhibits tumor growth and increases the anticancer activity of bortezomib in a murine model of human multiple myeloma. PLoS One, 6: e21811, 2011.
Chui, C., A. Trivedi, C.Y. Cheng, D.B. Cherbavaz, P.F. Dazin, A.L.T. Huynh, J.B. Mitchell, G.A. Rabinovich, L.J. Noble-Haeusslein, and C. M. John. Characterization and functionality of proliferative human Sertoli cells. Cell Transplant., 20:619–635, 2011.