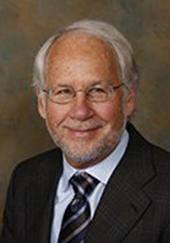 Charles J. Zaloudek, MD
Professor Emeritus
Pathology
Specialty Areas
Surgical Pathology
Gynecologic Pathology
Breast Pathology
UCSF
Pathology, Box 4066
1825 4th Street, Room M2380
San Francisco, CA 94143
United States
Hospital Affiliations
UCSF Parnassus Heights
UCSF Mount Zion
Research and Clinical Interests
I am interested in general surgical pathology. My area of subspecialty interest is gynecologic pathology and related areas of urologic pathology.
Selected Publications
Hosfield EM, Rabban JT, Chen LM, Zaloudek CJ. Squamous Metaplasia of the Ovarian Surface Epithelium and Subsurface Fibrosis: Distinctive Pathologic Findings in the Ovaries and Fallopian Tubes of Patients on Peritoneal Dialysis. Int J Gynecol Pathol. 2008 Oct;27(4):465-74. PubMed PMID: 18753977.
Rabban JT, Lerwill MF, McCluggage WG, Grenert JP, Zaloudek CJ. Primary Ovarian Carcinoid Tumors May Express CDX-2: a Potential Pitfall in Distinction from Metastatic Intestinal Carcinoid Tumors Involving the Ovary. Int J Gynecol Pathol. 2009 Jan;28(1):41-8. PubMed PMID: 19047909.
Rabban JT, Soslow RA, Zaloudek C. "Immunohistology of the Female Genital Tract" in Dabbs DJ ed. Diagnostic Immunohistochemistry; Theranostic and Genomic Applications, 3rd Ed., Saunders Elsevier, Philadelphia, 2010.
Zaloudek CJ. "Pathology of Germ Cell Tumors" in Soslow RA, Tornos C, eds. Diagnostic Pathology of Ovarian Tumors. Springer, New York, 2011.
Zaloudek C. Low-Grade Endometrial Stromal Tumors of the Uterus: Endometrial Stromal Nodule and Endometrial Stromal Sarcoma. Pathol Case Rev 2011; 16(3):130-138.