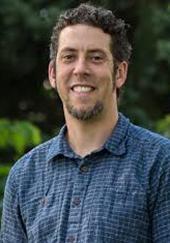 Ari B. Molofsky, MD, PhD
Associate Clinical Professor, Assistant Director of Clinical Labs Immunology Section
Laboratory Medicine
Specialty Areas
Hematopathology
Immunology
UCSF
Laboratory Medicine, Box 0451
513 Parnassus Avenue, Room HSW-1201U
San Francisco, CA 94143
United States
Other UCSF Organizational Association(s)
UCSF Diabetes Center, UCSF Biomedical Sciences Graduate Program, UCSF Immunology Program
Research and Clinical Interests
Our laboratory goals are to understand the function and regulation of tissue resident lymphocytes in settings of tissue development, remodeling, infection, and pathology, while providing a strong and supportive environment for our research trainees. By understanding the physiologic roles of tissue-resident immune cells and their regulation, we hope to define novel pathways that can be targeted in diverse human disease, including obesity/type 2 diabetes, allergic pathologies (asthma, allergy, atopic dermatitis), and neuropsychiatric disease. We are focused on type-2 immune-associated lymphocytes, including group 2 innate lymphoid cells (ILC2) and subsets of regulatory T (Treg) cells, and the stromal 'niche' signals involved in their regulation. These recently appreciated tissue resident cells are early organizers of tissue remodeling and first responders during tissue damage and infection, positioning them as key mediators of tissue health and disease.
Selected Publications
Dahlgren MW*, Jones SW*, Cautivo KM, Dubinin A, Farhat S, Ortiz-Carpena JF, Yu KS, Lee K, Wang C, Molofsky AV, Tward AD, Krummel MF, Peng T, Molofsky AB. Adventitial stromal cells define group 2 innate lymphoid cell tissue niches. Immunity, 2019, in press. *authors contributed equally
Vainchtein, I.D*., Chin, G., Cho*, F.S., Kelley, K.W., Miller, J.G., Chien, E.C., Liddelow, S.A., Nguyen, P.T., Nakao-Inoue, H., Dorman, L.C., Akil, O., Joshita, S., Barres, B.A., Paz, J.T., Molofsky, A.B.#, Molofsky, A.V.#, 2018. Astrocyte-derived interleukin-33 promotes microglial synapse engulfment and neural circuit development. Science 85. #Co-corresponding authors
Molofsky, A.B., Van Gool, F., Liang, H.-E., Van Dyken, S.J., Nussbaum, J.C., Lee, J., Bluestone, J.A., and Locksley, R.M. (2015). Interleukin-33 and Interferon-γ Counter-Regulate Group 2 Innate Lymphoid Cell Activation during Immune Perturbation. Immunity 43, 1-14.
Molofsky, A. B., Nussbaum, J. C., Liang, H.-E., Van Dyken, S. J., Cheng, L. E., Mohapatra, A., Chawla, A., Locksley R.M. (2013). Innate lymphoid type 2 cells sustain visceral adipose tissue eosinophils and alternatively activated macrophages. Journal of Experimental Medicine, 210(3), 535–549.
Wu, D., Molofsky, A. B., Liang, H.-E., Ricardo-Gonzalez, R. R., Jouihan, H. A., Bando, J. K., Chawla, A., Locksley, R.M. (2011). Eosinophils sustain adipose alternatively activated macrophages associated with glucose homeostasis. Science, 332(6026), 243–247.
Awards
2019 Nina Ireland Program for Lung Health Junior Investigator Award
2017 Milstein Young Investigator Award, International Cytokine & Interferon Society
2017 New Frontiers Research Awardee, UCSF Program for Breakthrough Biomedical Research
2016-2019 Larry L. Hillblom Foundation Junior Investigator Award
2017, 2019 American Association of Immunology, Travel Award
2014-2019 NIH K08 Clinical Scientist Career Development Award
2006 Alpha Omega Alpha (AOA) Medical Honors Society, University of Michigan
2006 Ward J. MacNeal Distinguished Dissertation Award, Microbiology/Immunology
1999 The Dean's Honored Graduate in Molecular Biology, University of Texas
1999 Phi Beta Kappa, University of Texas