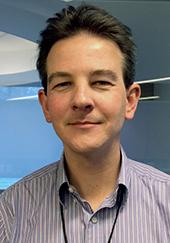 Aras N. Mattis, MD, PhD
Associate Professor; Director, UCSF Biospecimen Processing Lab (BSPL)
Pathology
Specialty Areas
Surgical Pathology
Liver Pathology
Gastrointestinal Pathology
Thoracic Pathology
UCSF
Pathology, Box 0511
513 Parnassus Avenue, Room HSW-516
San Francisco, CA 94143
United States
Other UCSF Organizational Association(s)
UCSF Liver Center (Full Member)
Research and Clinical Interests
Metabolic Liver Disease; Fatty liver disease; Steatohepatitis; hepatocellular neoplasia; Pediatric liver disease; Liver transplantation
Selected Publications
Peaslee C, Esteva-Font C, Su T, Munoz-Howell A, Duwaerts CC, Liu Z, Rao S, Liu K, Medina M, Sneddon JB, Maher JJ, Mattis AN. Doxycycline Significantly Enhances Induction of Induced Pluripotent Stem Cells to Endoderm by Enhancing Survival Through Protein Kinase B Phosphorylation. Hepatology. 2021 Oct;74(4):2102-2117. doi: 10.1002/hep.31898. PMID: 33982322; PMCID: PMC8544023.
Duwaerts CC, Le Guillou D, Her CL, Phillips NJ, Willenbring H, Mattis AN, Maher JJ. Induced Pluripotent Stem Cell-derived Hepatocytes From Patients With Nonalcoholic Fatty Liver Disease Display a Disease-specific Gene Expression Profile. Gastroenterology. 2021 Jun;160(7):2591-2594.e6. doi: 10.1053/j.gastro.2021.02.050. Epub 2021 Feb 25. PMID: 33640436; PMCID: PMC8169560.
Mattis AN, Song G, Hitchner K, Kim RY, Lee AY, Sharma AD, Malato Y, McManus MT, Esau CC, Koller E, Koliwad S, Lim LP, Maher JJ, Raffai RL, Willenbring H. A screen in mice uncovers repression of lipoprotein lipase by microRNA-29a as a mechanism for lipid distribution away from the liver. Hepatology. 2014 Aug 18.
Zhu S, Rezvani M, Harbell J, Mattis AN, Wolfe AR, Benet LZ, Willenbring H, Ding S. Mouse liver repopulation with hepatocytes generated from human fibroblasts. Nature. 2014 Apr 3; 508(7494):93-7.
Mattis AN, Willenbring H: A ZFN/piggyBac step closer to autologous liver cell therapy. Hepatology, 55(6): pages 2033-2035, 2012. PMID: 22422378
Levy M, Trivedi A, Zhang J, Miles L, Mattis AN, Kim GE, Lassman C, Anders RA, Misdraji J, Yerian LM, Xu H, Dhall D, Wang HL. Expression of glypican-3 in undifferentiated embryonal sarcoma and mesenchymal hamartoma of the liver. Hum Pathol. 2012 May; 43(5):695-701.
Baker-LePain JC, Stone DH, Mattis AN, Nakamura MC, Fye KH. Clinical diagnosis of segmental arterial mediolysis: differentiation from vasculitis and other mimics. Arthritis Care Res (Hoboken). 2010 Nov; 62(11):1655-60.