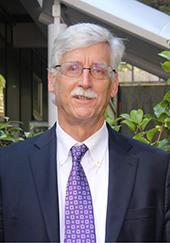 Andrew W. Bollen, MD, DVM
Professor
Pathology
Specialty Areas
Neuropathology
CNS neoplasms
CNS infectious disease
Epilepsy Skeletal muscle and Peripheral nerve
Veterinary Neuropathology
UCSF
Pathology, Box 0102
505 Parnassus Avenue, Room M-563
San Francisco, CA 94143
United States
Hospital Affiliations
UCSF Parnassus Heights
San Francisco VA Health Care System
Zuckerberg San Francisco General Hospital
Other UCSF Organizational Association(s)
Neuro-Oncology Program
UCSF Brain Tumor Research Center
California Encephalitis Project
UCSF Center for Cerebrovascular
Research and Clinical Interests
My clinical interest is that of the diagnosis of diseases of the central nervous system and peripheral nervous system, with an emphasis on neoplastic and infectious disease. This includes translational research with neuro-oncology, and a spectrum of studies with the brain tumor research center.
Research interests include cytogenetics of CNS neoplasms and molecular control mechanisms (collaboration with Dr. Anita Lal and Dr. Joseph Costello). With Dr. William Young I am currently studying cellular processes influencing the development of CNS vascular malformations. With Dr. Robert Higgins of the UC Davis School of Veterinary Medicine I have been identifying a number of animal brain tumors, working on the development of animal tumor model systems, and developing potential therapeutic approaches.
Selected Publications
Johnson B, Mazor T, Hong C, Barnes M, McLean C, Fouse S, Jalbert L, Nelson S, Gonzalez S, Bollen A, Olshen A, Cha S, Zhao Y, Moore R, Mungall A, Jones S, Hirst M, Marra M, Berger M, Song J, Chang S, Taylor B, Costello J. Mutational analysis reveals the orgin and therapy driven evolution of recurrent glioma. Science. 2014 Jan 10;343(6167):189-93. doi: 10.1126/science.1239947.
Langer-Gould A, Atlas SW, Green AJ, Bollen AW, Pelletier D. Progressive multifocal leukoencephalopathy in a patient treated with natalizumab. N Eng J Med. 353: 375-81, Jul/28/2005.
Hong C, Maunakea A, Jun P, Bollen AW, Hodgson JG, Goldenberg DD, Weiss WA, Costello JF. Shared epigenetic mechanisms in human and mouse gliomas inactivate expression of the growth suppressor SLC5A8. Cancer Res. 65: 3617-23, May/1/2005.
Magnetic resonance imaging and histological classification of intracranial meningiomas in 112 dogs. Sturges BK, Dickinson PJ, Bollen AW, Koblick PD, Kass PH, Vernau KM, Knipe MF, LeCouteur RA, Higgins RJ. Journal Veterinary Internal Medicine, 2008, May-June (22), 586-95.
Endothelial notch signaling is upregulated in human brain arteriovenous malformations in a mouse model of the disease. Murphy P, Lu G, Bollen A, Wang R. Lab Invest; Jun 22 2009 epub ahead of print.
Under the Radar: Balamuthia Amebic Encephalitis. Schuster F, Yagi S, Gavali S, Michelson D, Raghavan R, Blomquist I, Glastonbury C, Bollen A, Scharnhorst D, Reed S, Kuriyama, Visvesvara G, and Glaser C. CID 2009:48 (1 April): 879-887.
Awards
2001-present: Castle Connolly Guide, America's Top Doctors, Neuropathology
2005-present: Castle Connolly Guide, America's Top Doctors for Cancer
2009-present: Listed in Best Doctors in America
2009-present: Listed in Best Doctors in America U.S. News and World Report, top pathologists
2012-present: Listed in San Francisco Super Doctors