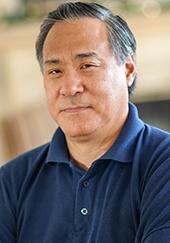 Alan H.B. Wu, PhD
Professor Laboratory Medicine; Chief, Clinical Chemistry Laboratory, SFGH; Chief, Clinical Pharmacogenomics Laboratory, UCSF
Laboratory Medicine
Specialty Areas
Cardiac Biomarkers
Analytical and Toxicology
Pharmacogenomics
UCSF
Zuckerberg San Francisco General Hospital
1001 Potrero Avenue, Room 2M27
San Francisco, CA 94110
United States
Hospital Affiliations
Zuckerberg San Francisco General Hospital
Other UCSF Organizational Association(s)
Graduate faculty
Pharmaceutical Science and Pharmacogenomics
Research and Clinical Interests
My area of research is focused on "personalized therapeutics," i.e., the use of biomarkers to determine proper selection and dosing of drugs to maximize efficacy and minimize adverse reactions. Many future drugs will require biomarker testing prior to use on individual patients and clinical trials are needed to validate their use. In the area of pharmacogenomics, we are interested in drug dosing studies for warfarin, irinotecan, tamoxifen, phenytoin and lipid lowering drugs. We are also performing research on validating novel protein markers for cardiovascular diseases such as stroke, acute coronary syndromes and heart failure.
Selected Publications
Rodda L, Volk J, Moffatt E, Williams CM, Lynch K, Wu AHB. Intraosseous fluid as alternative biological specimen in postmortem toxicology. J Anal Toxicol 2017, doi.org/10.1093/jat/bkx096.
Wu AHB, Christenson RH, Greene DN, Jaffe AS, Kavsak PA, Ordonez-Llanos J, Apple FS. Clinical laboratory practice recommendations for use of cardiac troponin in acute coronary syndrome: expert opinion from the Academy of the American Association for Clinical Chemistry and the Task Force on Clinical Applications of Cardio Bio-markers of the International Federation of Clinical Chemistry and Laboratory Medicine. Clin Chem 2018;64(4):645-655.
Li P, Enea NS, Zuk R, Tan H, Wu AHB, Jaffe AS. Performance characteristics of a high-sensitivity cardiac troponin assay using plasma and whole blood samples. Clin Biochem 2017;50:1249-52.
Estis J, Wu AHB, Todd J, Bishop J, Kavsak PA. Comprehensive age and sex 99th percentile reference intervals for a high-sensitivity cardiac troponin I assay. Clin Chem 2017, 62: DOI: 10.1373/clinchem.2017.276972.
Vo KT, Horng H Li K, Ho RY, Wu AHB, Lynch KL, Smollin CG. Cannabis intoxication case series: the dangers of edibles containing tetrahydrocannabinol. 2017; https://doi.org/10.1016/j.annemergmed.2017.09.008.
Awards
2002 American Assoc for Clinical Chemistry Outstanding Contributions to Education Award
2005 IVD Technology's Top Ten Persons in the IVD Industry
2005 AACC Connecticut Valley Section, Seligson-Golden Award
2006 Meyer Bodanski Visiting Professor of Pathology, University of Texas Medical Branch