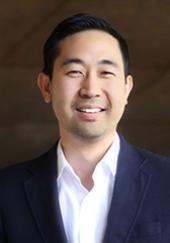 Robert S. Ohgami, MD, PhD
Professor of Clinical Pathology, Chief of Hematopathology
Pathology
UCSF
513 Parnassus Avenue, Room HSW-450D
Pathology, Box 0506
San Francisco, CA 94143
United States
Hospital Affiliations
UCSF Parnassus Heights
UCSF Mission Bay
Research and Clinical Interests
Dr. Bob Ohgami is an internationally renowned hematopathologist and recipient of the 2016 Berard-Dorfman Founders Award from the Society for Hematopathology. Following an MD, PhD at Harvard and MIT, he later went on to residency and hematopathology fellowship at Stanford University. There he was an Associate Professor of Pathology, associate program director for anatomic pathology, and director of the molecular pathology core before joining UCSF as Chief of Hematopathology.
As a recognized authority on leukemias and lymphomas, his work spans more than 100 primary journal publications, abstracts, books and chapters. His translational research lab compliments his diagnostic work, pushes the threshold of molecular and computational pathology, and allows for the study of new and known leukemias and lymphomas. Additionally, as a dedicated mentor and teacher, he has received faculty teaching awards at Stanford University in both clinical and anatomic pathology in 2014 and 2016.

Selected Publications
Sridhar K, Singh A, Butzmann A, Jangam D, Ohgami RS. Molecular genetic testing methodologies in hematopoietic diseases: current and future methods. Int J Lab Hematol. 2019 May;41 Suppl 1:102-116.
Gars E, Purington N, Scott G, Chisholm K, Gratzinger D, Martin BA, Ohgami RS. Bone marrow histomorphological criteria can accurately diagnose hemophagocytic lymphohistiocytosis. Haematologica. 2018 Oct;103(10):1635-1641.
Singh A, Ohgami RS. Super-Resolution Digital Pathology Image Processing of Bone Marrow Aspirate and Cytology Smears and Tissue Sections. J Pathol Inform. 2018 Dec 24;9:48.
Nagy A, Bhaduri A, Shahmarvand N, Shahryari J, Zehnder JL, Warnke RA, Mughal T, Ali S, Ohgami RS. Next-generation sequencing of idiopathic multicentric and unicentric Castleman disease and follicular dendritic cell sarcomas. Blood Adv. 2018 Mar 13;2(5):481-491.
Hoffmann J, Ohgami RS. Hematolymphoid lesions of the breast. Semin Diagn Pathol. 2017 Sep;34(5):462-469.
Hoffmann JC, Chisholm KM, Cherry A, Chen J, Arber DA, Natkunam Y, Warnke RA, Ohgami RS. An analysis of MYC and EBV in diffuse large B-cell lymphomas associated with angioimmunoblastic T-cell lymphoma and peripheral T-cell lymphoma not otherwise specified. Hum Pathol. 2016 Feb;48:9-17.
Ozawa MG, Bhaduri A, Chisholm KM, Baker SA, Ma L, Zehnder JL, Luna-Fineman S, Link MP, Merker JD, Arber DA, Ohgami RS. A study of the mutational landscape of pediatric-type follicular lymphoma and pediatric nodal marginal zone lymphoma. Mod Pathol. 2016 Oct;29(10):1212-20.
Ohgami RS, Ma L, Merker JD, Gotlib JR, Schrijver I, Zehnder JL, Arber DA. Next-generation sequencing of acute myeloid leukemia identifies the significance of TP53, U2AF1, ASXL1, and TET2 mutations. Mod Pathol. 2015 May;28(5):706-14.
Ohgami RS, Arber DA, Zehnder JL, Natkunam Y, Warnke RA. Indolent T-lymphoblastic proliferation (iT-LBP): a review of clinical and pathologic features and distinction from malignant T-lymphoblastic lymphoma. Adv Anat Pathol. 2013 May;20(3):137-40.
Awards
2016 Berard-Dorfman Founders Award